Hello i need for car community new logo. logo should include web name
sleeper.ie
Im thinking something like black and white png/vector type picture with car (front or back) thats looks smooth lowered and has camber with also website name/adress.
as example something what looks lowered with camber: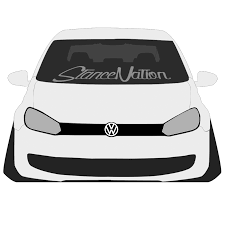 I still cant decide whenever this is a good idea or not so if anyone has better ideas of logo that would fit within car community and does not mind to do one im always open to something new.
At the end of the day the best logo that will fit most will be the winner.