I'm looking for a cool vintage mountain themed t-shirt design that can incorporate this photo. I'd love to see what it could look like as if it almost looked painted/sketched in watercolor, with mountains in the back, and a border that fizzles out nicely. Any extra elements that can scream vintage 80's would be welcome too. I'd love to pay $100 over venmo for a really splendid design,
and would pay another $50 for something really awesome
, that can incorporate these elements. Looking for a design in the next couple days. Thanks!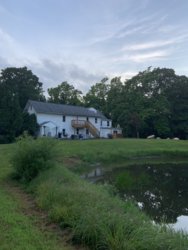 Last edited: