I have a photo where I'm posing drinking beer from a mug.
However, the beer level when I took the picture was far from being at my mouth's level. Your job is to raise the beer level (of course realistically) so it looks more like I'm actually able to sip from the beer in the picture.
For privacy reasons,
I'm not posting the full pic
but I will give you a preview of the beer mug itself so you know what you're dealing with: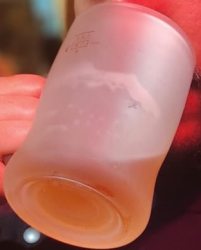 If you're interested, post a reply of interest.
There's no specific deadline but as soon as possible is nice.
EDIT: Raised reward from 4 EUR to 5
Last edited: