Hi all
Can anyone help me with this question please?
I'm a casual user of Photoshop, being decent at some basic editing. But I'm trying out some compositing and light manipulation effect for fun. Image compositing really get me into a creative mood. But I'm running into a problem with an effect I'm trying out.
Here is an example:
I'm trying to add artificial lighting into the image. Most of the process of adding the effect has been fairly ok, but I can't seem to get a decent increase in its brightness, luminance or the spread of its glow. I brought a level adjustment layer into it and clipped to the artificial light layer - the effect didn't increase all that much: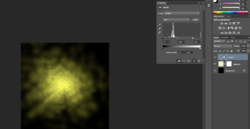 But if I take away the clipping mask, it seems to have the result I wanted: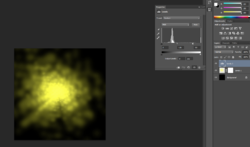 Merging the light object with the adjustment without clipping mask didn't help, it just produces the same result as if there is clipping mask anyway.
Of course I can include both layers in the image without clipping then just mask the level adjustment layer and reveal its effect just over the area with the light. But for one, it's more fiddly than clipping mask and 2, even with the mask on the level adjustment layer, at its core without clipping mask it's still a global effect so it would still affect other layers where it is revealed from the mask anyway.
Am I doing this correctly? Or is there another way to up the intensity of this light?