I recently got a third monitor for my extended desktop, and I currently have a Razer/Green & Black theme for my setup. I have a Razer keyboard, mouse, and mouse pad. And this is currently my desktop:

I don't like the left or middle screen much, and I was hoping someone could do some editing and make me a better wallpaper. Any help would be appreciated, and I would be willing to pay a fair price for a cool triple monitor wallpaper (I think the resolution needs to be 5760 x 1080). I'll post a couple images that I like, and that could be included in the wallpaper.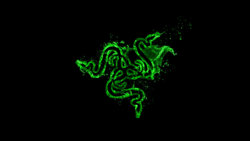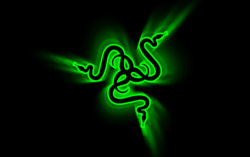 If anyone would be willing to help, feel free to get creative and use whatever images you like or think would make the wallpaper look cool. Thanks again to anyone who can help me.