Hi, good morning all.
I'm hoping someone could help me with this. I would love to have my cat Frank on a renaissance or old portrait image. Please could someone swap the lion head for my cat Frank's head.
I have attached the lion photo and I have uploaded a few photos of Frank, so as to get his expression and hopefully the best image from one, I love the one of Frank's mouth slightly open which gives attitude.
Thank you
C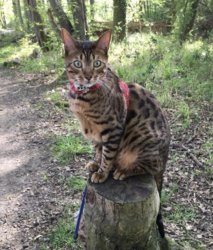 Last edited: