Messages

3,950
Likes

5,648
This month's theme is:
Steampunk me!
- You have to use the provided image of the cannon.
- If you like you can use another background for your composite.
- Decorate the cannon with pipes, cogwheels, chains, skulls, clocks and steam! There is no limit for your fantasy! The weirder, the better!
- The atmosphere of the composite should be in colors like brass or copper.
Entries must be submitted by Wednesday 16th January 2019, 11.59.59 Forum time.
And now, I'll sit back and hope to see lots of crazy entries.
Regards
Chris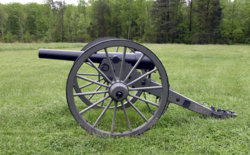 ___________________________________________________________________________________________________________________________________________________________________
SUBMISSIONS:
colleague
sousou707

Argos

Last edited by a moderator: