I would like the colours of certain outfits in the first image below changed. Examples of the outfit colors I want are provided below for reference. Referring to the three right-hand-figures of the below image from the middle, referred to as 3 (one with phone to ear), 4, (one with tail) and 5 (one with hat), turning the colour scheme of their outfits to those of the images below in order? Thank you.
3: Clothes and skin changed colour to this (leggings and part of top turned to skin):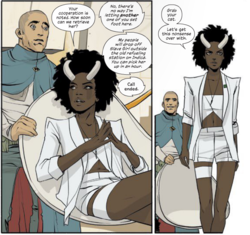 Second reference image for afro: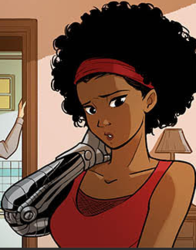 4: Changing colour of outfit to this: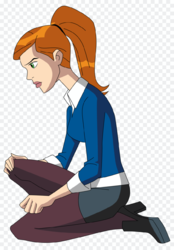 Second reference image, with regards jacket, hair, eye colour: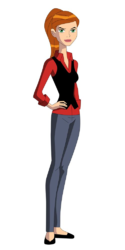 5: Hair, skin and jacket colour changed to something à la this: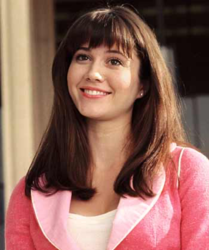 With this symbol replacing the lightning bolt on the bag if possible?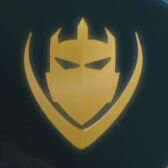 Thank you.