Hi,
I recently started scanning some educational filmstrips.
The scanned image is kinda foggy and lacks color.
Could someone, please, try and explain if there is something to bring the image to life to look decent?
It would be awesome if you could write me the steps, so I can apply them to the hundreds of scans.
Thank you very much!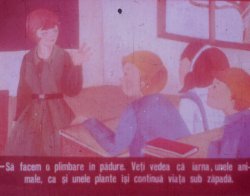 Mod edit: One image per request please.