Hi. First time here. I'm a bit desperate and need help editing a photo of the Crazy Horse memorial. I would like all modern scaffolding and railing to be removed from the photo.
And I also want the ridiculous resolution of the image to be kept because that's why I need it, because of the big resolution.
I'll share the original photo and another version highlighting the stuff that should be removed: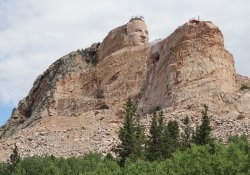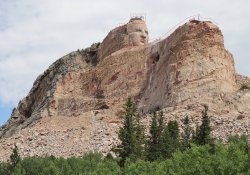 Thank you.