In this tutorial learn how to create a WoW inspired Kung Fu Panda character illustration. It's time for some vector kung fu. You can view some key images from this tutorial on
View Now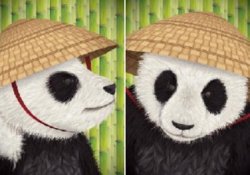 Tutorial Details
* Program: Adobe Illustrator & Adobe Photoshop CS5
* Difficulty: Advanced
* Estimated Completion Time: 3 Hours Per Panda
* View This Tutorials and Download .Source:
Create a Kung Fu Panda Diptych - VideoCreative!
Final Product
What You'll Be Creating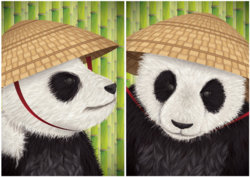 This Tutorial is Filled with Professional, Creative Instructions
In today's tutorial, I'll show you how to create a Kung Fu Panda Diptych composition in Adobe Illustrator CS5. I'll be using a variety of tools and tricks along the way, as well as a little bit of magic from creating your own pattern to creating a conical Asian hat.