Hello everyone's i came here for one request, which is not possible for me.
Here is the logo: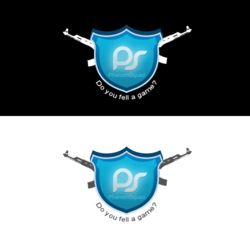 I need to cut (two) logos and clear them from text (everywhere) and recreate a new ones with cool effects (if possible) from PSD.
Now if everything is OK i want the psd with fonts which is used for recreating.
Thanks for everyone who's trying to do this
PP: If is not possible, please someone create a new similar one. (black and white like this in picture)
Last edited: