Hi All,
I'd like a few changes to be made to the attached Logo.
I'm looking to have the attached image edited, so as the "WEST HAM UNITED" text is removed and replaced with "GSB OUT" in a matching font (as per second attached image)
Could I then have "EAST" added above "LONDON", in the same size & font (also as per second attached image).
I'd then like the date on the bottom left of the ribbon to be changed from 1895 to 2020, keeping the size & font the same still.
Finally could the text in the centre of the ribbon be changed to "10 YEARS OF FAILURE".
Would anyone be able to give this a go?
Thanks in advance!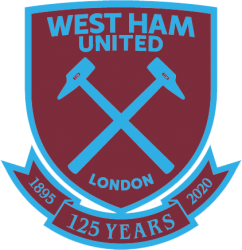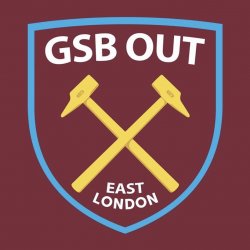 Last edited: