Hi guys.
Can someone take this GIF:

And face-swap these two faces on it (cut out the face and make it smaller but big enough to see on the GIF). Make the new faces run the race like the original faces do.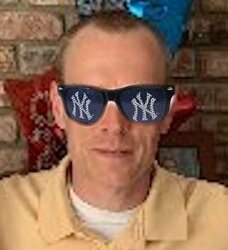 (ChiYankee) put this one on top replacing Locastro

(Senor Inger) make sure you include the sombrero, put this one on the bottom replacing Mateo
Also change the text names on the GIF from "Locastro, Tim" to "ChiYankee" and "Mateo, Jorge" to "Senor Inger"
20 dollars by venmo or paypal.
Thanks a bunch!