I've scanned a picture, I did it at 600dpi, it came out pretty o.k but there was 2 glaring flaws.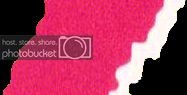 The colour is very "grainy", the 2nd picture, when placed back on the original picture is semi transparent for some reason.
I would like to turn the red and blue into a solid colour, but I'm not sure how.
I followed a guide on how to use the colour replacement tool, but it still left the picture grainy.
Are they any toold or tricks I can use to get solid colour on these images?