Hey guys, I've been trying to get a gritty, realistic newspaper scan effect with paper texture but I can't seem to get it. I was following the instructing from this post (find the link
HERE
, it's the reply from Pierre Vreins) because his resulting image is exactly what I want but can't seem to get. Ive been putting my image into grayscale, then bitmap. Then I render clouds and pixelated it w mezzotint, and then I overlay it. I think this is what I'm having trouble with because when this step is done it looks like this and it just looks way off.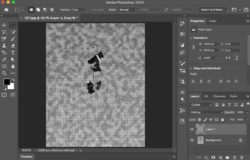 Here is an example from when I tried the effect on the picture from his post: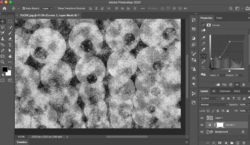 As you can see, the issue gets worse when I add a curves adjustment layer.
Any help or advice is much appreciated!