Hello everyone!
I want to achieve an effect in Photoshop and i can't seem to find out what this type of effect or style is called and how to do this. I think this is done in Illustrator, it looks like it anyway but i would like to know if this can be achieved in Photoshop as well. Here is an example: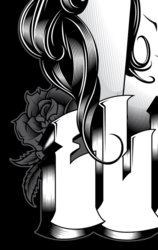 These lines serve as shadows for the flowers and on the skin (grey), the highlights in the hair and the highlights in the text. I would to use this style for my digital drawings for shadows and highlights like in this example.
All advice is welcome, thanks in advance!