Hi everyone. I should start by saying I'm not that good (total amateur) at taking pictures and editing them, but I try
. I already know the image is of poor quality. The good news is that I'll print it 4 x 6 in, so it'll probably go unnoticed. I love Photoshop, even if there's a lot I don't know how to use. I specifically use it for editing my pictures a bit, so to make them look a little better. That's what I'm trying to do here.
In the photo bellow, the girl's features (eye, nose, and mouth) aren't that visible. I'm guessing that increasing the shadows on those three specific areas will make them easier to see. Am I right? If so, how can I do that?
Thank you in advance! I love to learn. That's why I'm asking how to do it, instead of having made a request on the corresponding subforum
.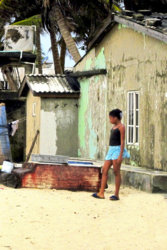 Last edited: