Hello,
I am trying to replicate this picture I found. (SAMPLE)
I used my photo, created the blurry background, made everything BW.
Now I am not sure how to replicate the red effect at the back of the car that creates the speed sensation.
Can you help me? What is the best approach and PS tools to do it?
Thanks
SAMPLE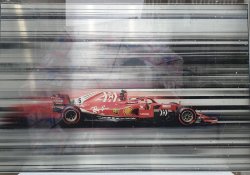 MY WORK