Hi gang;
I have just released the
Long Shadow
plugin for Adobe Photoshop. While there are many extensions, actions, brushes out there in the wild, there has not been a natively-compiled plugin dedicated to this effect yet. So I developed one based on user feedback. Because it's compiled, it's relatively fast and fully-multithreaded.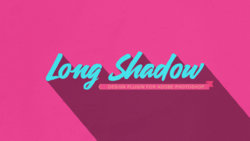 The long shadow trend has made a tremendous impact in the design industry over the past year and for good reason: it produces striking imagery allowing designers to cleverly pop out graphic elements while maintaining a strong and bold design aesthetic. The long shadow trend has evolved across many industries including graphic design, illustration, motion graphics and more.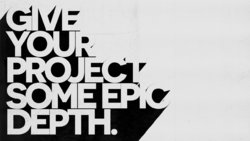 Long Shadow
for Adobe Photoshop comes with a host of advanced features, including the ability to specify the shadow direction, length, opacity and color. Shadow-specific parameters allow the fine-tuning of the shadow component such as the ability to fade it out over length, another common and 'must-have' option for creating impressive long shadow effects.

Check out the product page for
Long Shadow
to read more about it and see it in action.
There's several more exciting plugins in development - check out the
shop
frequently to stay updated!
Regards,
-Richard