Hey all,
First off I'd like to thank anyone in advance for possibly helping me with this request.
I need the following image's edited so that the cornfields are removed and just the meteors are left. I plan on placing them over an image of a cornfield from SimCity4 if that helps better explain what I'm asking.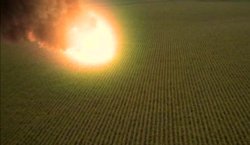 Derek
Once again thanks in advance to anyone who can assist me with this request.
Last edited: