Hi all. So I'm trying to restore this old photo for a friend. Used a scanner and scanned at 600 dpi. I actually read that more people are not using scanners so much anymore and just taking a picture of the the old photo.
Not sure if that makes it better or not. Found a neat trick in which you scan it 2 times with it rotated at each scan. Then using layer modes, I used darken on the top layer and it really helped with a lot of the clean up.
So anyways, there 2 pics I'm working on.
Started with this. Both are sized way down to post here.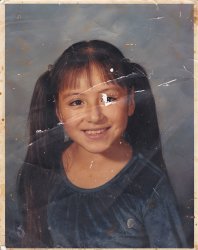 Cropped a bit in to post here.
I think it has turned out pretty good, except there are these faint whitish streaks most noticeable in her hair. I tried and tried everything I could possible think of to try and get rip of them, or at least tone them down.
Best I could do was the burn tool, which I really didn't want to do to lose to much detail. You can see these better in the next pic after this one.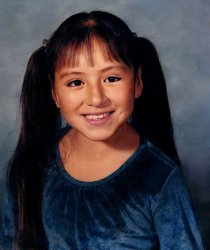 Its actual smudges on the picture. Even tried wiping it off and didn't help. Trying to keep as much detail as I can and not blurr it to death.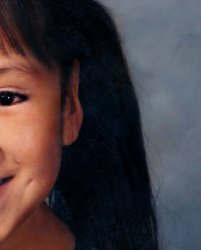 So that photo I can probably get away with...but the next, not so much I think.
This is a 4x3.5 Polaroid.
I already started cleaning it up, mainly their dresses.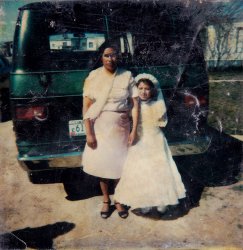 The worst parts are again these whitish sratches/noise. Just seeing if anyone might have a good or better solution to helping these marks and not losing all the detail. I know the clone tool can help with some of it, but I'm afraid too much is damaged to use it on everything. Thanks.