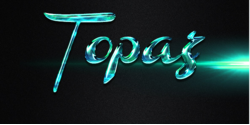 Hi. While browsing the graphicriver, I found jewels style2, and I was wondering about Topaz style among these styles.
(
https://graphicriver.net/item/jewels-style-2/8319059
)
I wanted to buy only Topaz style. However, when I sent an inquiry email, I was told that I could not purchase separately.
So .. I want to know how to make this style. Or a complete style.