Happy Fathers day everyone!
I was hoping that someone might be able to help me out with this fathers day present.
I have a picture from a recent trip I wanted to resize.
I am hoping that someone can resize it to a file that could be uploaded to the Costco website to make a 20"x16" vertical photo print that is clear and not granulated.
If it wouldn't be to much extra work I would love to see how it would look as a horizontal picture also.
Here is the picture: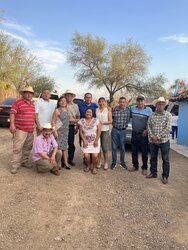 Any help would really be appreciated. Thank you everyone! Have a great day!
- Mike