Hi,
I have a pic of NYC skyline would like some details removed from them. I have included the original picture (1) and a pic where I show the details I would like to have off (2).
1) Original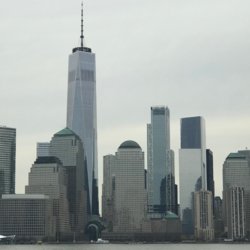 2) See the marks
So basically if anyone could remove
- the yellow boat
- the two things in the corners
- the white boat, the little tent and the food shaft or whatever it is
Basically I would like the bottom part be as smooth as possible (no puns) without too much going on, so that the skyline looks really nice
Thanks guys!