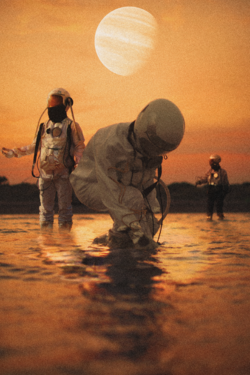 Some stuff I've done. I always struggle with shadows, lighting, and reflection. I'd love some tips.
I use Affinity Photo.
Also, all photos I use from getting the photo to adding to it is from Unsplash.
Shadow of the guy in the first photo could use some work
In the second photo, the spaceman in center frame was already there, I added the other two.