Hello fellow Photoshop Gurus,
I am part of the team behind developing a macropad where you can configure individual keys to send shortcut keys. The keys are also removable. We have a use case for video conferencing, but we are looking to make them more useful for other things.
I am currently working out layouts for Photoshop and also for general computing use. Here are some computer rendered layouts. Which ones do you think is most useful to you? Are we missing any shortcuts that you use most frequently? Any comments?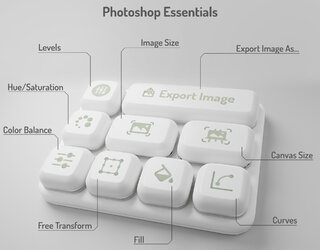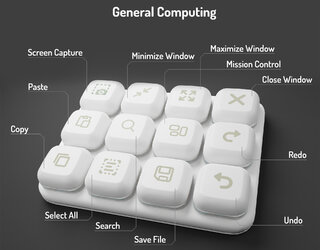 We are aware the keys are big, but it is easier for you to press the big buttons when placed further away from your keyboard, right?
These are not for sale yet - we just want your opinion. What do you think?