Hello i am trying to make selection to later convert to layer mask - need to select a precise color range.
I know how to identify what color range i need selected, but i don't now what tool to use to select it?
Original photo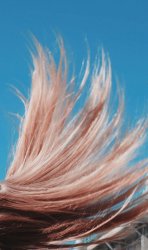 First just out if curiosity i identified that hair color is somewhere in red-yellow color range.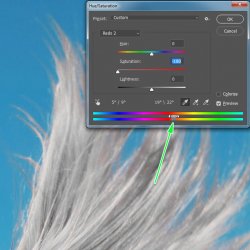 Next i identified that color i need to select is between
cyan-blue range
Now i want to select cyan-blue color range that i have identified.
Down in the "color range" there is no option to actually specify range or use slider like on the bottom of HUE/Saturation tool, only options for colors is to select
cyan
or
blue
pre-defined ranges.
Samples colors option is slightly closer to what i want, however it has too much guess work, you have to aim it click and its not a solution i am looking for because i already identified a range of colors, i simply need some way to input it for selection.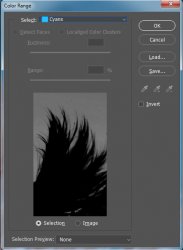 Need to be able to provide a range by entering specific HSB values or at least have a slider to select range, in this particular instance between
cyan and blue
, because unlike this example next time i might be selecting color that does not fully fall into pre-defined ranges, e.g. range of colors between red & blue.
Please don't offer "magic wand", its has too much guess work, need to be able to specify actual color range to select to later convert to layer mask.
I know there are easier ways for example above, however its just an example, i need to find answer as there are other uses of this "color range selection technique" that are valuable for me.
Last edited: