I took a pic of my cousin and added myself to the pic, just to test and practice my photoshop skills. And here comes the problem. The outlines are kind of giving it out that I am quite literally a sticker stuck on a picture. Let me show you what I mean. This is the photoshopped picture:
The outlines of my face and his face are completely different.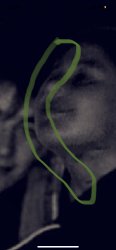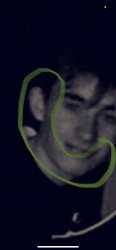 How do I make the outlines of my face look a bit more blended in and natural like my cousin's?