Hi, the contest for this month is to make a face using one of the two mannequin pictures, but you have to use a different photo for each part, eyes, chin, hair, nose, cheeks and mouth. Basically, you have to create a face using 5 different faces.
Chose one of this two images. Remember to click on the image first to download at full resolution.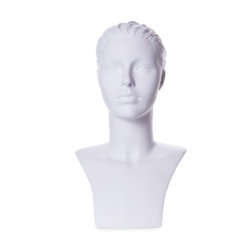 I made one example and it was harder than expected, but it's a good blending, research for suitable pictures exercise, liquify and other transformation tools are allowed to try to adapt the face.
My example.
Cheers!

______________________________________________________________________________________________________________________________________________________________

SUBMISSIONS

: chrisdesign

colleague
revnart

Last edited by a moderator: