Hi all, I came across this image and really like it, but decided to see what changes I could make to it
for practice/learning.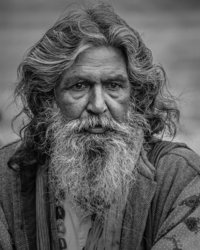 How would you or what would be the best way to change the head hair, beard and clothes colour?
I have made some changes and attached my .psd file.
http://www.mediafire.com/file/ko0v8qq63hq01pw/Weather-Beaten.psd
Cheers
Shaun