Greetings!
I am relatively new to photoshop but i came accross this: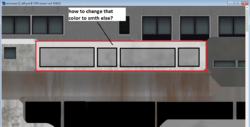 I want to change the color of the space betwwen the red box and the black boxes. I know how to create the mask (for the red box) but when i try to create masks for the other 4 boxes it wont let me (i know i do smth wrong here)
How can i subtract the middle one and change its color?