Hello, all forum members!
Have been starting a new project that was tought for social CMS, somthing for CS:GO and other gaming, but at the same time like an social media page, only Latvian style, so it is mixed gaming and facebook type...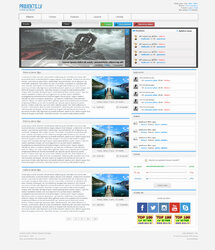 This is the outcome, what do you think, should I also start programming work for this project or just sell the .psd with devianart help..?