Good day, The octopus has always been a propaganda symbol of evil mostly against Empires.
I would like for 2 versions of a octopus like the folowing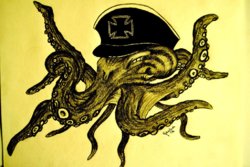 I want a HD version that just looks good, Same shape as this drawing.
1st version - Nazi German Octopus = This one is like the one in the Picture! Exept maybe a more historically acurrate SS Cap that also holds a swastika flag!
2nd Version - Japanese Empire Octopus = this one will have a japanese Empire Army cap with in a tenticale the Japanese Flag.
Here is a picture of the Japanese Empire hat iw ant on the octopus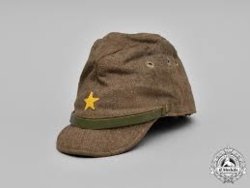 NOTE! i am not racist, I love history!