I'm trying to use variables in Photoshop for the first time, but I'm getting an error that I can't figure out.
Here is what I'm doing:
1) I set up two simple layers:
2) I define each layer as a variable: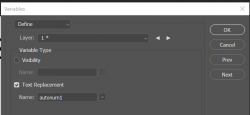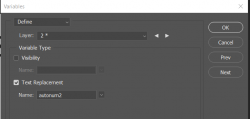 3) I create a .csv file with excel: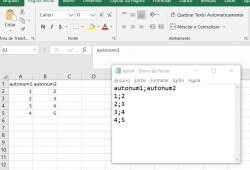 4) I try to import the dataset in Photoshop: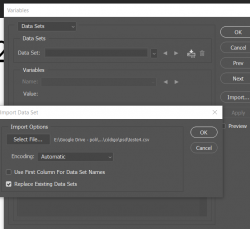 5) Finally, I get this weird error that I can't figure out: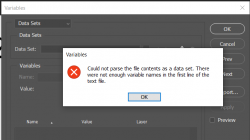 I have two variables in Photoshop: 'autonum1' and 'autonum2'. And I have these exactly same two variables in my csv file. How "there were not enough variable names in the first line of the text file"?
What am I missing here?
Thanks in advance!