I'm still on a learning curve with the pen tool but getting better at it. There is one major frustration I have and that is restarting an open path. This usually happens when I'm working on a complex path for some time, and the possibly clicking off the path, the path suddenly stops.
Here's a visual of that stopped path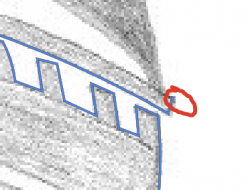 The red circle is where I've suddenly lost the path connection. I've tried several ways of restaring/continuing the path but I end up with a floating disconnected point: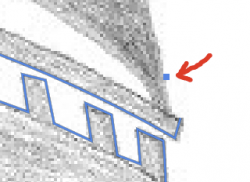 I do use the selection tool to make the path active, ie all anchor points showing, but when I try to continue the path, I can't make the connection.
It's no fun to restart a half hour's work and then possible losing the path again.
Any and all help is most appreciated!
- Jeff