$20 CAD
hello, looking for another piece of artwork. This time a twitch banner for my streams.
I want to isolate the L10 from my gaming logo below: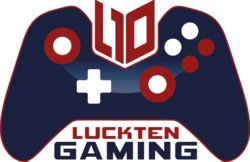 and have my name under it "Luckten". And then I like the layout of Shrouds banner, so i want to sort of mimic what he has going on but with my color scheme and my social media handles. This is shrouds for reference: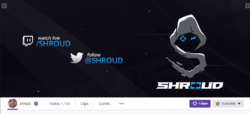 In like the top left, Id like to to say "Currently Offline"
then have my social media stuff staggered like shrouds.
Twitch icon - Watch Live / Lucktengaming
FB icon - Follow /Lucktengamingofficial
Twitter icon - Follow @Lucktengaming
Insta icon - Follow Lucktengamingofficial
lets see what you guys come up with. The dimensions for the twitch video banner are best set at 1920x1080
thanks