Hello everyone! I am just trying to get someone to help me! x)

So, i have two versions of the same artwork; in one, the quality is amazing, but the colours are completely messed up, here:
Then i have a stock photo that has the original colors, but in awful quality, here:
(ignoring the fact that the top one has that red advert on it ofc)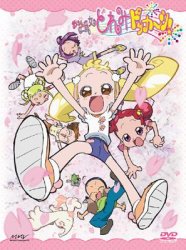 Would there be any way to make the colours in the first pic match the second one? how could i do that? i'd like to learn how so i can do this with more artworks. Thanks in advance!