Hi, Gurus am a newbie to photoshop .recently migrated from other photo editing tools to photoshop. I need some help and clarifications .ill give my problem step by step. Kindly help me sort out the things. Thank you !!
1)
I Took the new file with 1600 * 700 pixels and fill it with white background.
- See the attached screenshot-1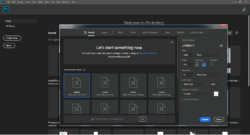 2)
Then I selected curvature pen tool(Newly available in photoshop cc ) and draw a shape like in the screenshot attached
- See the attached screenshot-2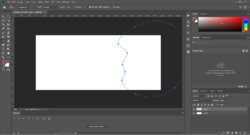 3)
Problem is when I tried to fill in the shape I made with a color fill or trying to use the gradient tool it's not taking it. Instead, it's filling the entire canvas or document. Can you help me fix this issue and tell where I went wrong ??
-
See the attached screenshot-3