Hey there,
I'm doing a background motion blur effect on this picture.
I've cut out the car and applied a motion blur only to the background.
But I can see that around the car there is a halo. I think it's because the motion blur is also getting the car in the background which is underneath.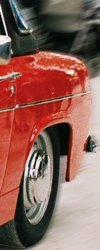 What can I do to kill that halo ?