Hi!
I have an image where I have large areas that look like this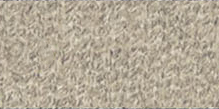 that I want to match to other parts of the image that looks like this
The first thought was to use the clone stamp but since the usable blue area is so tiny compared to the area I want to modify the pattern begin to either repeat itself or just look weird so I switched to the colour replacement tool but that just gave me an artificial colour.
So to Google I went and ended up here.
And after trying some solutions posted earlier, colour and multiply layer or Vibrance and Hue/Saturation adjustment layers, with disappointing results I have now more or less given up and come close to accept the subpar result with the clone tool.
But at the same time I think it should be possible to do and it's not the first time I run into an issue with changing colours so it would be fun to know how to at least come close to know how to do it.
So how would the pros at this place solve this?
And please have in mind that I'm a user borderlining the training wheels if that wasn't already clear with the post itself