Hello everyone, I'm new to the platform and I am excited to learn how everything works.
My son's birthday party is Saturday and I was wondering if anyone knew a font close to the Tune Squad font? I've searched the net but was unsuccessful in finding anything close. I'd like for the shirts to say "Fred Squad".
I have attached the original picture which I do not own the rights to.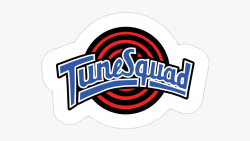 Thank you all very much for your time and expertise