Hello!
I have a stacked image of star trails and there are gaps that I would like to fill in with photoshop. I am aware that reshooting with a different interval would be the easiest/best option but I'm unable to return to this location.
If the north celestial pole was in the frame, I could use that as the axis of rotation to duplicate the image and rotate it to fill the gaps will not work.
Below is zoomed into a part of the image to emphasize the gaps.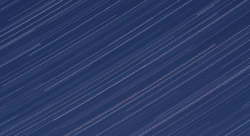 Any ideas?
Thanks!
Glen