Hi guys.. can you help me with this problem?
I have picture that i want to make that pic into wedding theme *gloomy. But I cant make that foto like these two (2 pic on the butom)
This is my photo ---->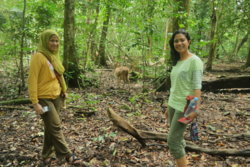 Photo that i want ->
I need some tutorial/ tips to change my picture into greate one..
*if you have present recommendation or anything please help me
Thanks before.
-Ancel45