Hi, I'm not new to Photoshop, but I never addressed a concern I've had.
It always bothered me that alignments were done to the edge of a text layer's box, and there was no option to set the box to "hug" the text or occupy it entirely. This way, when I align with another layer, I would be getting a precise systematic match. Anyway to achieve this? Hope my post was easy to understand. I'll attach a picture.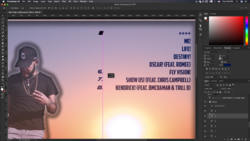 Ah so as you can see in the picture, it appears it is aligning to the bottom of the text on the right, but it truly isn't. That is just the bottom of the box. That is precisely the issue that bothered me.
Thanks for any advice guys!
TripleYoThreat
EDIT: Here I'm attaching another picture showing exactly what I'm referring to, that if the box isn't conformed, I have to manually do it, which also can be a few pixels off.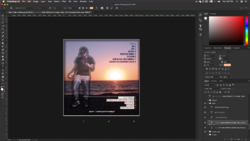 Last edited: