Hello everyone !
For a personal creation I need a picture of A'tuin, the discworld tortoise, with
all skin part uncovered
.
I want to remove hippos, owl and "angel" wings part whose are in front of the tortoise paw/leg.
Unfortunatly, my desing skill are not that good.
Best resolution I can found online :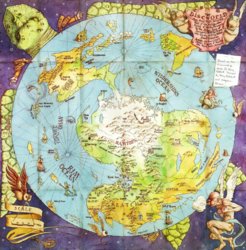 I will next use it as a black and white ressource. So it may not need to be perfect.
I don't care about hippos, owl and angel part whose do not cover the turtle.
Thank you in advance !
Regards,
Benjamin
Ps : GNU Terry Pratchett